More than 83,000 jobs
More than 83,000 jobs
World class Infrastructure
World class Infrastructure
State of the art waste treatment facilities
State of the art waste treatment facilities
One Stop Service Centers
One Stop Service Centers
24/7 Security Services
24/7 Security Services
Excellent Residential Buildings
Excellent Residential Buildings
About Us

The Industrial Parks Development Coorporation
The Ethiopian Industrial Parks Development Corporation (IPDC) was established in 2014, as one of the public enterprises. Inspired by the full support of the government, IPDC is becoming an engine of rapid industrialization that nurtures manufacturing industries, accelerates economic transformation, promote and attract both domestic and foreign investors.
To activate both pre and post-investment servicing, it avails serviced industrial land, pre-built factory sheds equipped with all-encompassing utilities, and infrastructural facilities that fit international standards, with no compromise on workers' security and environmental safety.
Indeed, it is important to note, that IPDC, in collaboration Ethiopian Investment commission and Ethiopian Revenue and Customs Authority, and more institutions provide a one-stop-shop service for investors investing in designated industrial parks.
Numbering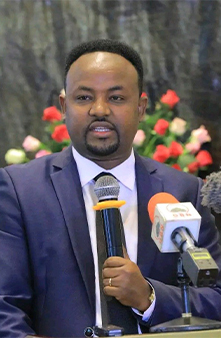 Industrial Parks

Investors
Jobs Created

Revenue Generated

our services

Industry Parks

Our Parks

IPDC Management


OUR LATEST NEWS


Testimonial

The ICT Park is a growing ecosystem that brings together different types of organizations that all are committed to digital transformation and inclusion. One can find a government office with an ICT focus, start-ups, training centers and much more. It is quite an experience to be able to enjoy the peace and nature of the ICT Park and being able to work on ICT projects with like-minded people and organizations!
EmmaJack Software Systems has been a resident of the Ethio ICT Park since the establishment of the Park. Currently EmmaJack conducts all its operations from the Park. In recent years we have experienced an uptick in the interest the Park has shown on how we are conducting our business and if there is anything the Park could do to facilitate the successful execution of our operations. The park is interested in getting our yearly plan of growth, follow-up report on monthly executions. It has been trying to serve as a bridge to local customers and catalyzes cooperation between residents of the park. We are pleased to mention, in this regard, that we have signed a subcontract agreement with Africom PLC. We would also like to mention the fact that the park has lent us a number of office furniture we could use to accommodate our expanded employment base. All this shows how much the Park goes out of its way to contribute towards our operational sustenance and expansion. We are enormously proud to extend our commendation to what the Park doing to facilitate it residents.
AFRICOM Technologies PLC is one of the 1st batch resident/tenant companies in ICT Park. As a resident company, AFRICOM Technologies work closely with ICT Park management and staff in different initiatives and facility problem-solving activities such as infrastructure, power, water, and security-related issues. The response and support from the park administration are positive and always do their best to meet our request.
The resident companies and the PARK administration work together for the common goal of export, import substitution, and job creation. We witness the relationship we have with the PARK management and staff is one of exemplary for other organizations.
As the beneficiary of Ethio-ICT-Park, Transsion Manufacturing PLC has officially moved into the Park and started production in 2019. Transsion Manufacturing PLC is currently a leading player in the local mobile industry, and its main business is the production and export of high-quality mobile phone products. Its production capacity not only satisfies the domestic market of Ethiopia, but also effectively extends to the neighboring African countries, making it an excellent foreign exchange earning exporter in Ethiopia.
The establishment of the Park will help attract overseas investment to build manufacturing facilities, create a large number of job opportunities for Ethiopian citizens, and stimulate the development and creation of domestic ICT industry and generate foreign exchange earnings for Ethiopia. The Park is well equipped with sufficient internal roads, power, water, security and other infrastructures.





Twitter-feeds


Facebook-feeds


Our Partners