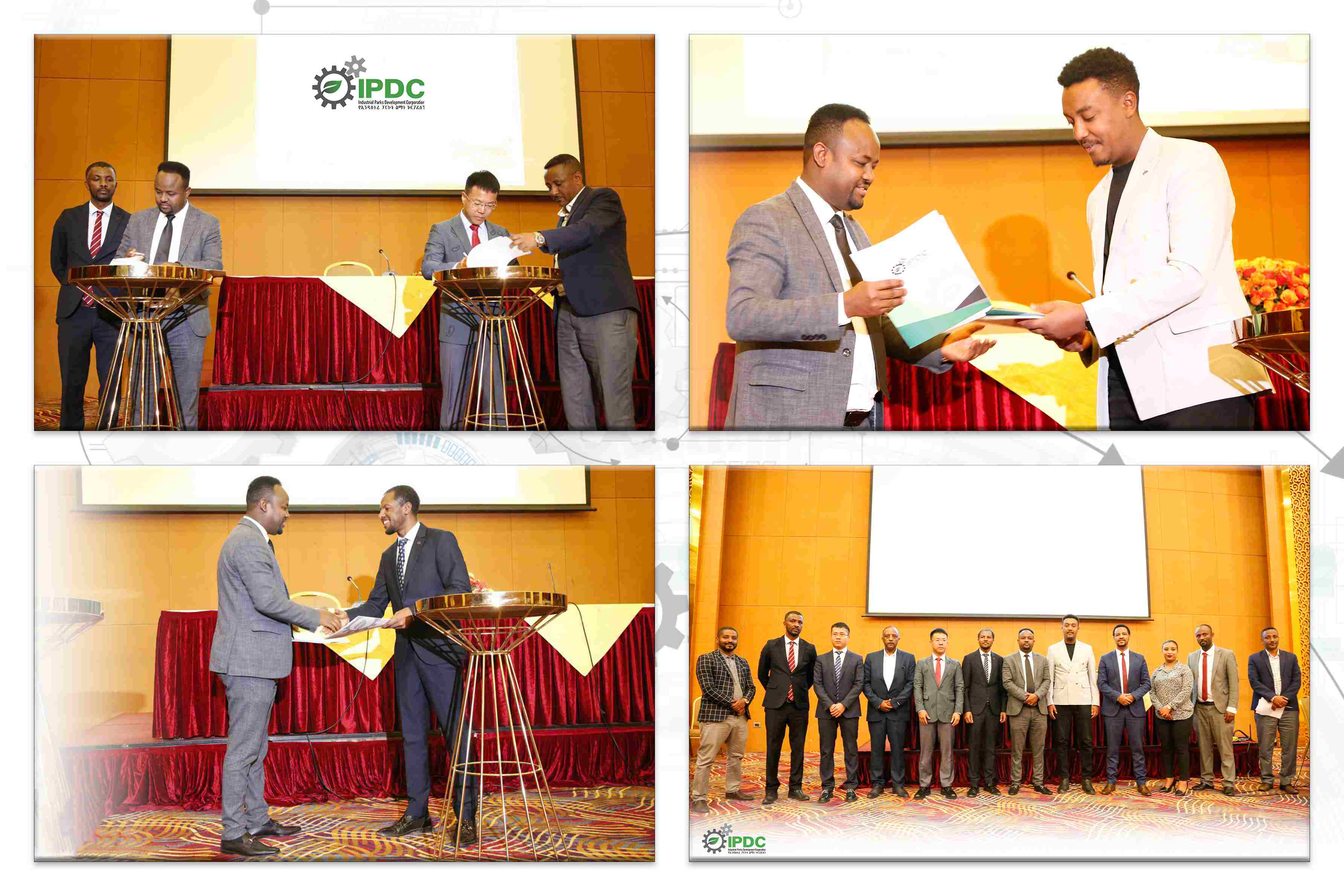 IPDC has signed a contract agreement with 3 companies with a 486 million Birr capital investment.
Mr. Aklilu Tadese, CEO of IPDC, and general managers of the companies signed the contract agreement.
The companies will start operations in Hawassa, Adama, and Kilinto industrial parks and will create job opportunities for large numbers of citizens.
Aklilu Tadese, CEO of IPDC, who signed the agreement, stated that the companies will save the country's foreign currency spent on the production of textiles and medical equipment while also creating job opportunities for graduates in science and technology.
Mr. Aklilu also added the Corporation will continue to assist local companies in becoming more competitive by providing the necessary support and oversight for their success.
Among the first to sign an agreement to enter and work in industrial parks is a foreign company called Long March Electrical Equipment Manufacturing Plc. The company will rent 3000 square meter shed in Adama to manufacture electrical Equipment.
The second local company that signed the contract agreement called Warka Trading Plc will rent a 5500 square meter manufacturing shed in Hawassa Industrial Park to create employment opportunities for citizens by producing clothes and textiles to supply the products to the international market.
NK World Medical Equipment Manufacturing PLC is the other company, which has taken over 1 hectare of service land in Kilinto Industrial Park and will produce medical equipment.