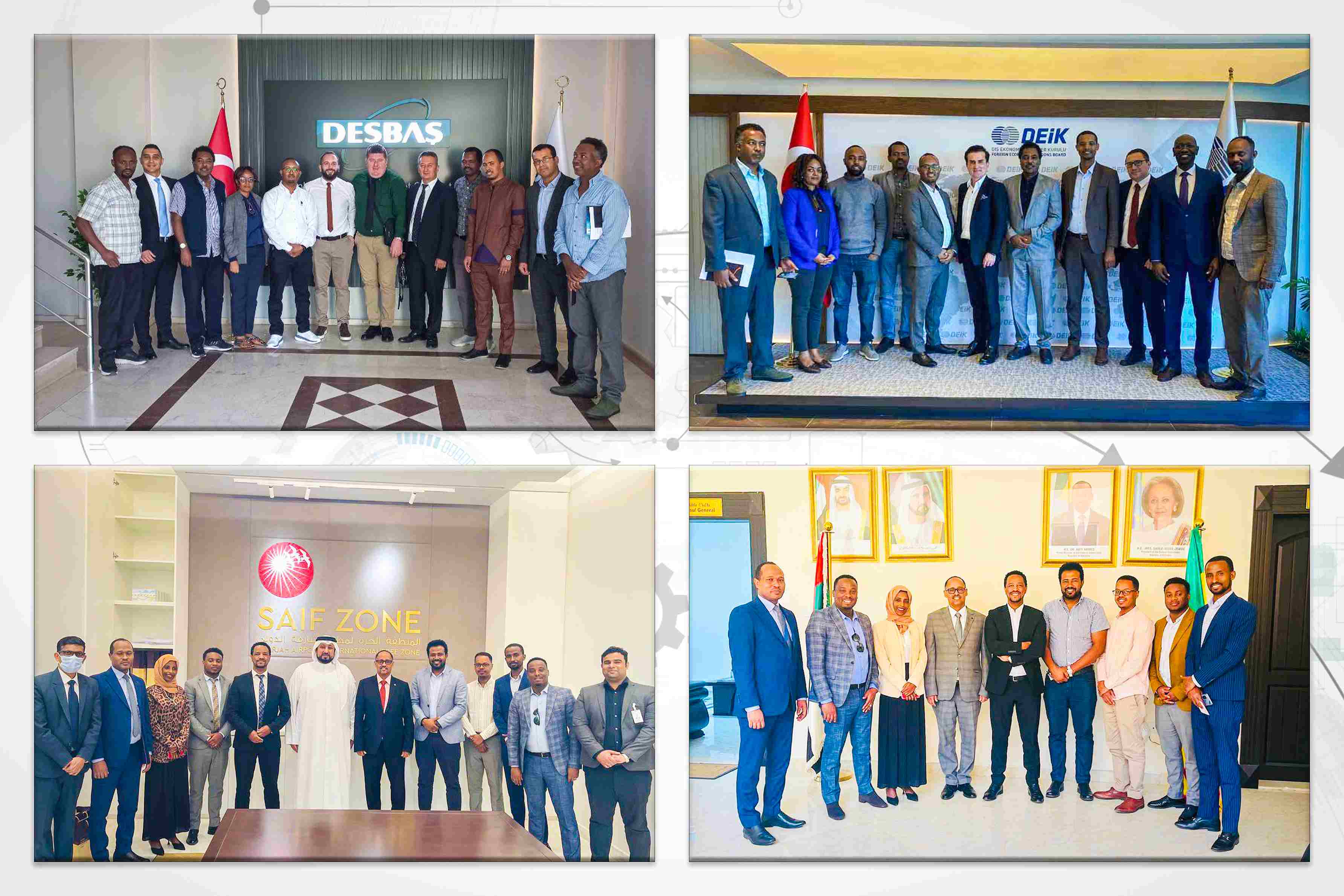 The Dire Dawa Free Trade Zone is enticing to manufacturers and investors from the UAE and Turkey.
An official tour to Turkey and Dubai was made by a delegation that included representatives from several institutions and was led by the Deputy CEO of IPDC, Ato Addisu Mamo, and the Head of Transformation and Chief Executive Office, Ato Fitsum ketema.
To discuss various business potential in the Dire Dawa Free Trade Zone, the teams hosted investment promotion seminars in the UAE and Turkey's Istanbul Free Trade Zone (DESBAS).
The representatives informed manufacturing firms, investors, and senior government representatives from both nations about Ethiopia's investment potential, industrial parks, and the extensive trade, logistics, and investment opportunities in the country's recently established free trade zone.
During the first event of the group's trip to the UAE, Ambassador Aklilu Kebede of the Ethiopian Consulate in Dubai and the team spoke about investment potential in the Dire Dawa Free Trade Zone.
The team briefed various businesses on alternative investment opportunities and incentives in industrial parks and Dire Dawa free trade zones through discussions and site visits with the offices of the Free Industrial Zone Authority of Dubai, Sharjah, Ajman, and Umm Al Quwain. These meetings were conducted through the Consulate General's office.
The team, led by Adisu Mamo, the deputy CEO of IPDC, spoke with the director general of the Istanbul Free Industry and Trade Zone about measures to improve bilateral collaboration in the free trade and investment sectors.
The group was informed by Istanbul Free Industrial and Trade Zone that their primary business sectors include solar energy, automotive supply, shipping supplies, machinery, and the chemical and textile industries. They also made a pledge to investigate Ethiopia's potential in these fields.
A compromise was established by talking about difficulties that may be resolved through future collaboration while the ambassador who was touring the two nations inspected the free trade zone, the existing operations of the businesses based there, and their services.