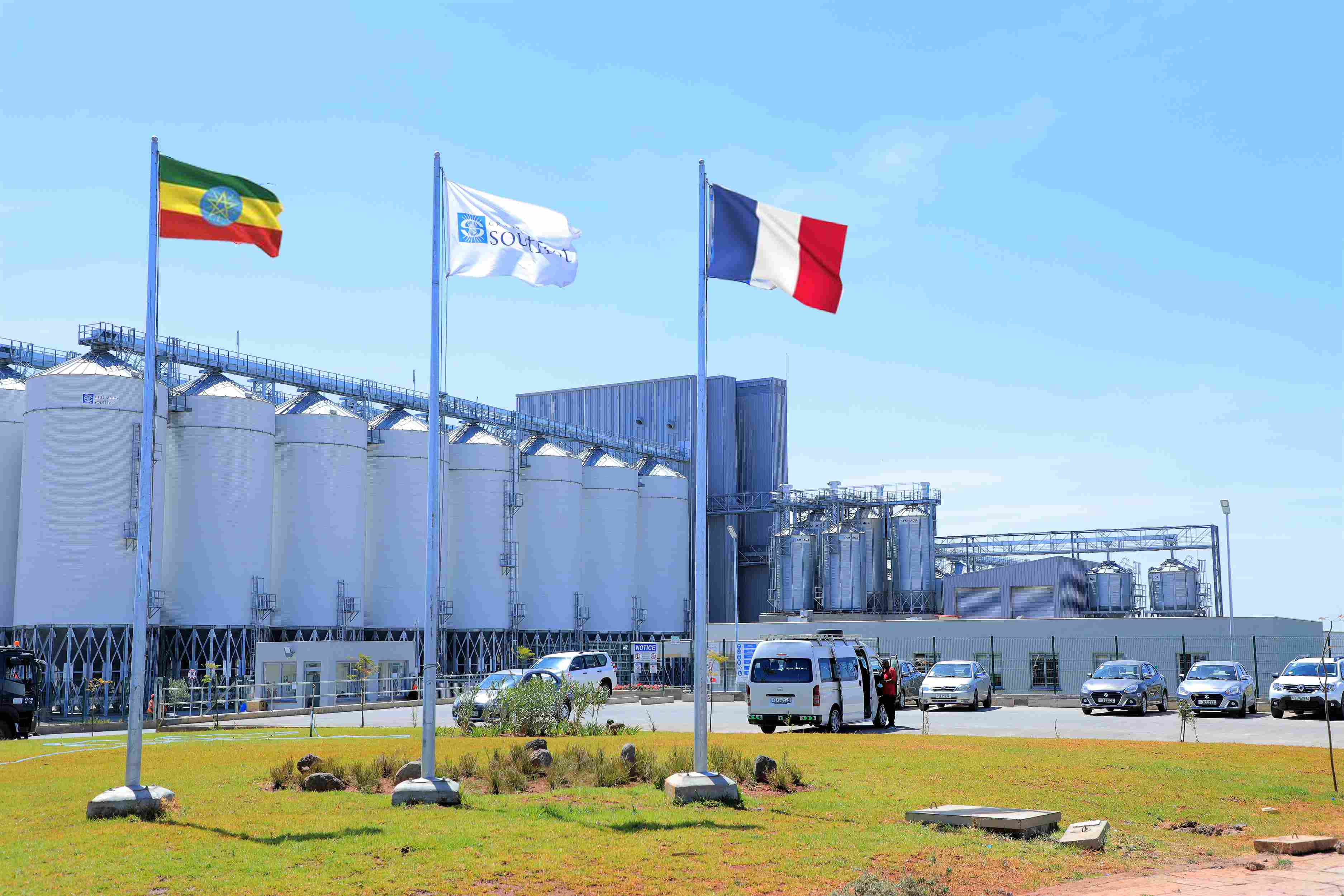 Soufflet malt Ethiopia SC
Soufflet malt Ethiopia is one of the manufacturing companies which start its production in 2017 at Bole Lemi industry Park. The company invested more than 50 million USD investment capital plus working capital.
The Soufflet Group is a French family-owned business based on collecting and adding value to agricultural raw materials. France's top private cereal collector, the Group is also a major player in supplying inputs to farmers cultivating various field crops and wine yard.
In barley, it is a front-rank world player on the malt market with 28 malt plants in Europe, Latin America, and Asia, located at the heart of the barley producing regions.
Varietal selection, seed multiplication, choosing the best quality barley for its malt plants and the precision of its manufacturing process all enable it to produce the finest malt for its brewer customers. It has started its operation in Ethiopia in 2017 and is setting up a manufacturing unit and the associated value-chain.
This investment in bole lemi Industry Park consisted building a malting plant and storage (silos) capacity. The malting plant capacity is approximately 100,000 tons of malt annually.
The company is providing its production 100% to Ethiopian market currently. And it has a plan to export the production progressively.
The number of small holder farmer that the project engages the range from 20,000 to 40,000, depending on the proportion of small holders and commercial farmers.
This project believed to bring major benefits to Ethiopian farmers by assuring a market to barely farmers, popularizing the latest barely varieties (better quality and higher yield), certified seeds as well as crop protection products at a large scale.
The project will also contribute to the industrial development of Ethiopia by the investment of modern plant, integrating the latest technologies and hiring local manpower in addition.
Soufflet malt Ethiopia SC is currently manufacturing malt in Bole lemi Industry Park which is located in Addis Ababa, started operation in 2014 and having 23 manufacturing sheds that are occupied by 15 manufacturing companies.