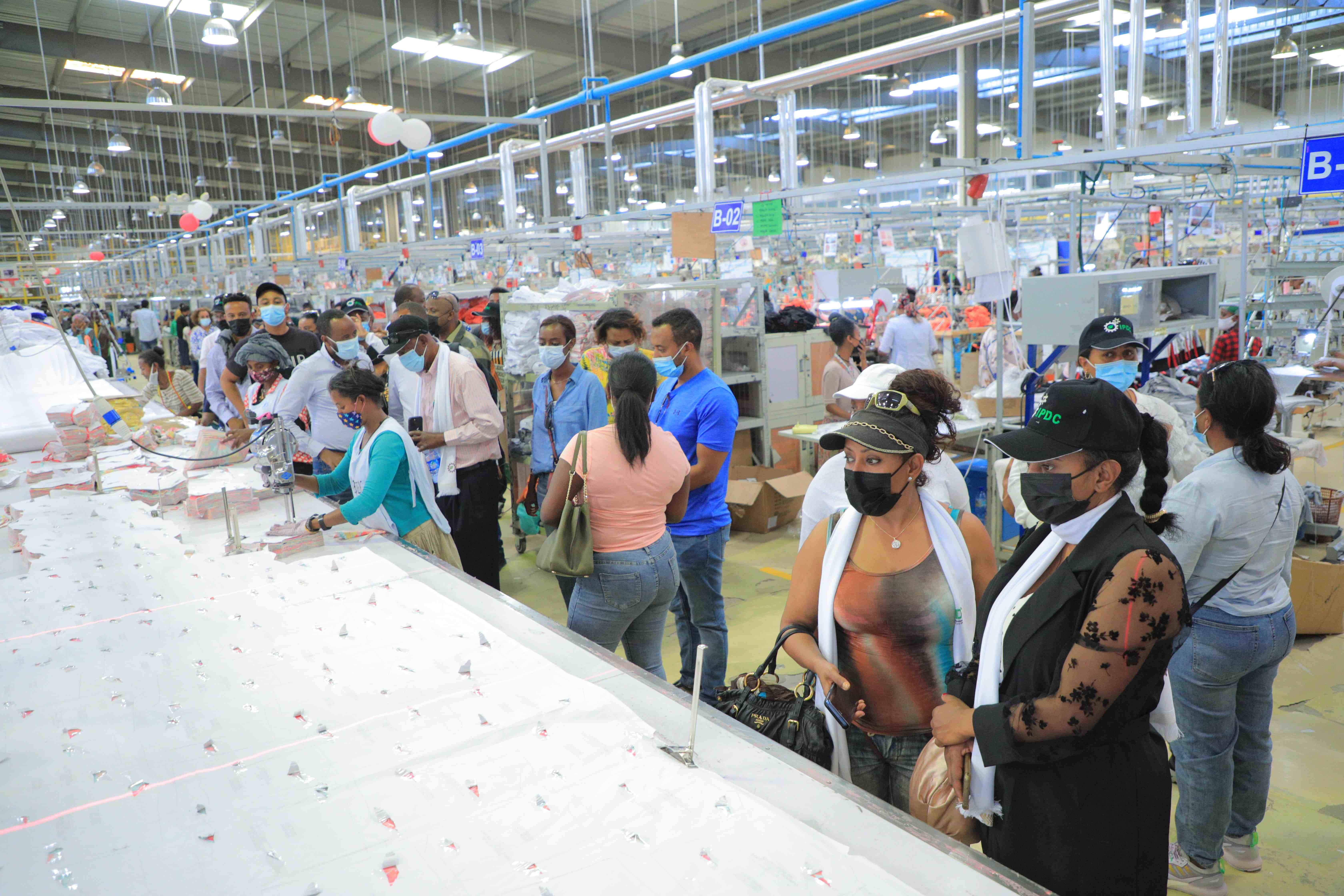 Industrial Parks Development Corporation introduces investment opportunities in parks to Diasporas
Industrial Parks Development Corporation introduces investment opportunities in parks to Diaspora community
The corporation took a tour of the Bole Lemi Industrial Park, Kilinto Industrial Park, and Information Communication Technology Park in the Diaspora community and explained the sites' investment prospects.
During the visit, more than 300 Diaspora Ethiopians participated in the event. The corporation's overall work as well as its investment options was described in detail and a special program was held at ICT Park.
Sandokan Debebe, CEO of the Industrial Parks Development Corporation, expressed confidence that the Diaspora is enjoying the tour program offered by the corporation and encouraged them to invest in these magnificent parks.
"We have built 13 state-of-the-art industrial parks in the last seven years, and more than 85,000 Ethiopians are currently working in our industrial parks, which confirm that we are on the right track," he said.
Currently, we have more than 500 hectares service land for investment in our parks, stated Sandokan Debebe. He added that the Diaspora community should fulfill its national duty by investing in the motherland.
In his opening remarks, ICT park General Manager, Surafel Shemeles , inaugurated the ICT
Park Special Program and conveyed a welcome message.
He said the sector's Information Communication Technology Park was formed to help Ethiopia become self-sufficient, and the Diaspora community should help Ethiopia demonstrate its commitment to the industry.
The Diasporas who took part in the tour program remarked that the corporation's program is engaging, and that they have seen and heard what they have been told and heard in the past through various media alternatives. They also expressed an interest in participating in existing investment opportunities as well as serving their country.
In addition to the tour program, a fashion show, short Ethiopian drama, a small bazaar on Ethiopian products and current affairs in Ethiopia and a special dinner were held for Diaspora Ethiopians.
Currently, other industrial parks are being visited by the Diaspora community, including Hawassa, Adama bahir dar and Dire Dawa Industrial Parks.