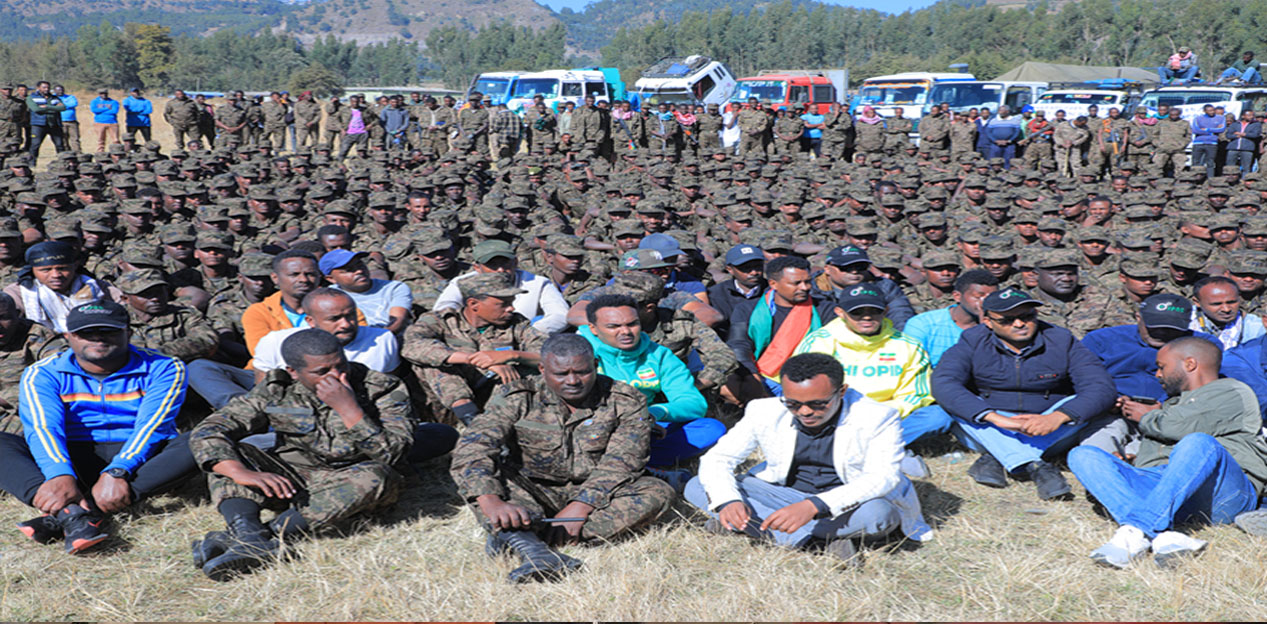 Industrial Parks Development Corporation has donated over 10 million birr to (ENDF)
Industrial Parks Development Corporation has donated over 10 million birr to Ethiopian national defense force (ENDF)
The corporation has provided over 10 million birr worth of items to the Defense Forces at the battle Front, which includes blankets, water, macaroni, flour, oil, and sugar.
At the handover ceremony, Sandokan Debebe, CEO of Industrial Parks Development Corporation said it was an honor to be present and speak in front of the army. Our respect for the uniform you are wearing is indescribable, added the CEO. "We are here to strengthen the Ethiopian Defense Forces, Amhara Special Forces, Fano and Minisha," he said.
The CEO went on to say that the kind of support we have now is the first, not the last; "We have coordinated this support in only one week and will continue strengthening the army on other fronts," he said.
We have seen in Kombolcha Industrial Park that the criminal terrorist group has committed unspeakable, outrageous and unbelievable acts of terrorism he added. "Every Ethiopian should support the army to the best of its ability," he said.
Receiving the support, Colonel Mustafa Yessuf thanked the guests for their support and said that such support for the army would always be continuous. He added that the terrorist junta is a collection of cancer and wildlife that needs to be eradicated from Ethiopia. "We will bury this group and ensure Ethiopia's peace and development," he said.
The support for the army was very encouraging, and the army respectfully expressed their happiness.