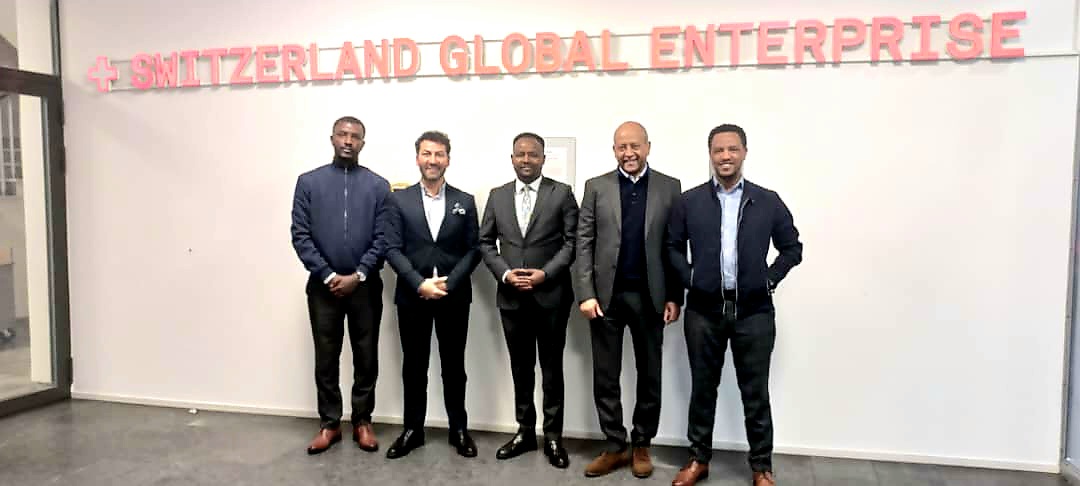 IPDC invited Investors in Switzerland to invest in Ethiopia
IPDC CEO, Aklilu Tadesse held a discussions with higher official of an institution called Switzerland Global Enterprise.
In the discussion held at the institute's headquarters in Zurich, Switzerland, a detailed talks were held with Mehmet Ydermili, director general of the institute for Africa, Turkeiye and Israel, about the situation in which Swiss investors invest in industrial parks in Ethiopia.
Also points were discussed on the possibility of creating market linkages by offering various products produced in Ethiopian industrial parks to the Swiss market.
IPDC CEO gave wide explanation about the industrial parks, especially Dire Dawa Free Trade Zone, and called on the Swiss investors to come and invest in Ethiopia and assured the that the corporation will provide all necessary support for this purpose.