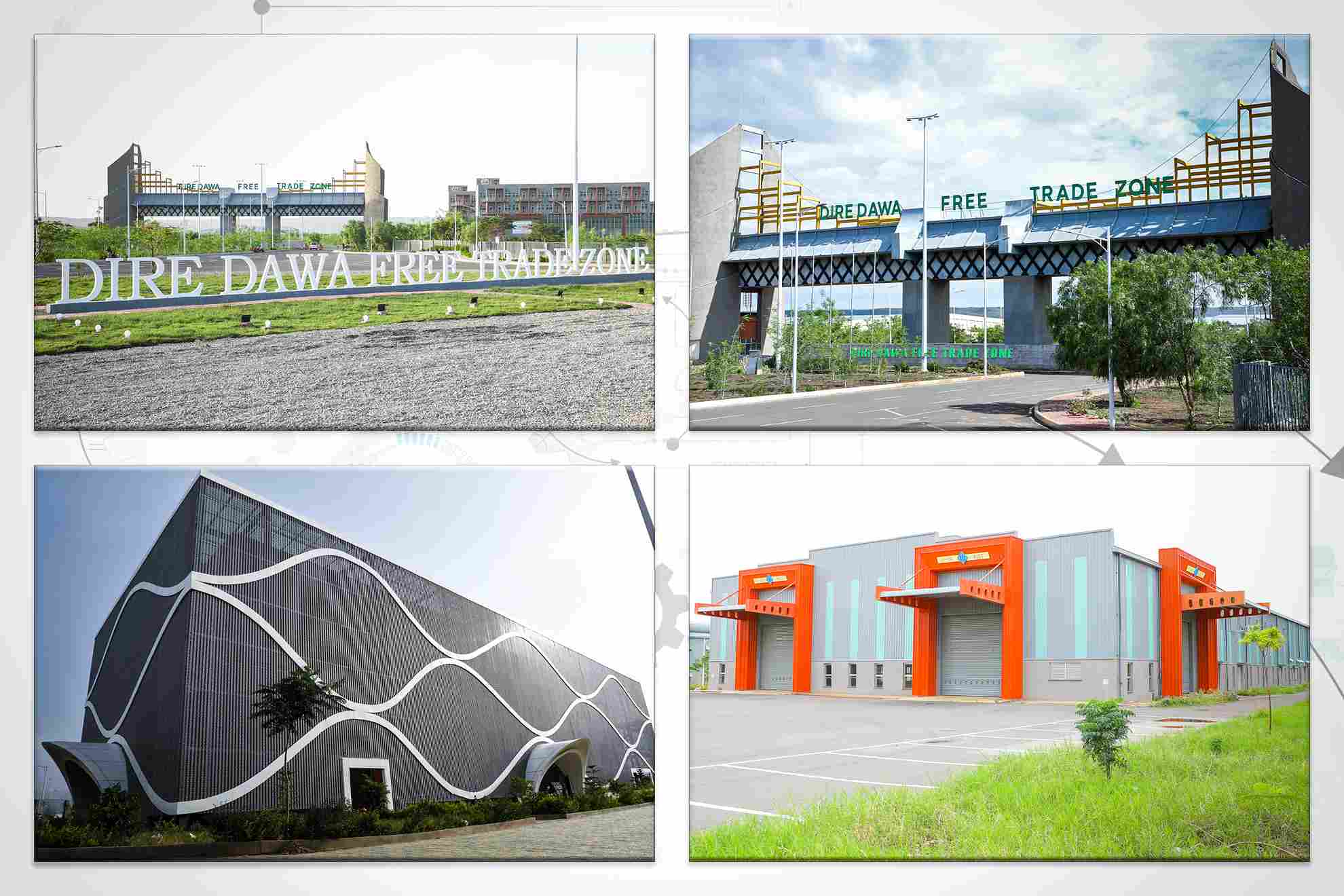 Dire Dawa free trade zone
In most ports of entry across the world, Free Trade Zones are Special Economic Zones that are walled in, duty-free areas that provide warehousing, storage, and distribution facilities for trade, transshipment, and re-export activities.
Inaugurated in August 2014 E.C., the Dire Dawa Free Trade Zone initially included 150 hectares of land but has the potential to grow to 4,000 hectares.
The Eastern Desert Paradise city of Dire Dawa, which has a population of more than 450,000 and a 1213 square kilometer area, is where the Free Trade Zone is situated.
In order to reduce price inflation, generate income, increase economic activity and employment opportunities, attract foreign direct investment, boost global competitiveness and incorporation, drop illegal trafficking in drugs, weapons, and other items that could endanger national security, gain regional advantage, and become the industrial hub of Africa, the free trade zone was established.
The category is separated into one enclosure because the Dire Dawa Free Trade Zone is only accessible to manufacturers who are based in the Dire Dawa Industrial Park and enter the park's grounds.
The area is only 2.8 kilometers from Dire Dawa dry port, 25.2 kilometers from Dire Dawa international airport, 348 kilometers from Djibouti port, and 507 kilometers from Berbera port away from the Addis Ababa highway and the railway line between Addis Ababa and Djibouti.
There are 316 residential homes for expats, 15 sheds, 4 hectares of open storage yard, 48 hectares of serviced land with full infrastructure, 1500 square meters of land for financial institutions, insurance companies, and other auxiliary service providers, shopping centers, showrooms, an exhibition hall, a waste treatment plant, and a one-stop service in the free trade zone.
In order to achieve its intended purpose and take into account other countries' experiences in the sector as well as other issues, the Dire Dawa Free Trade Zone is collaborating with the appropriate government institutions and stakeholders to establish safety precautions (including legal and operational frameworks).
Come and work in a sector that your nation has selected as a good investment.
We make every effort to ensure you're pleasant and lucrative.
Industrial Parks Development Corporation