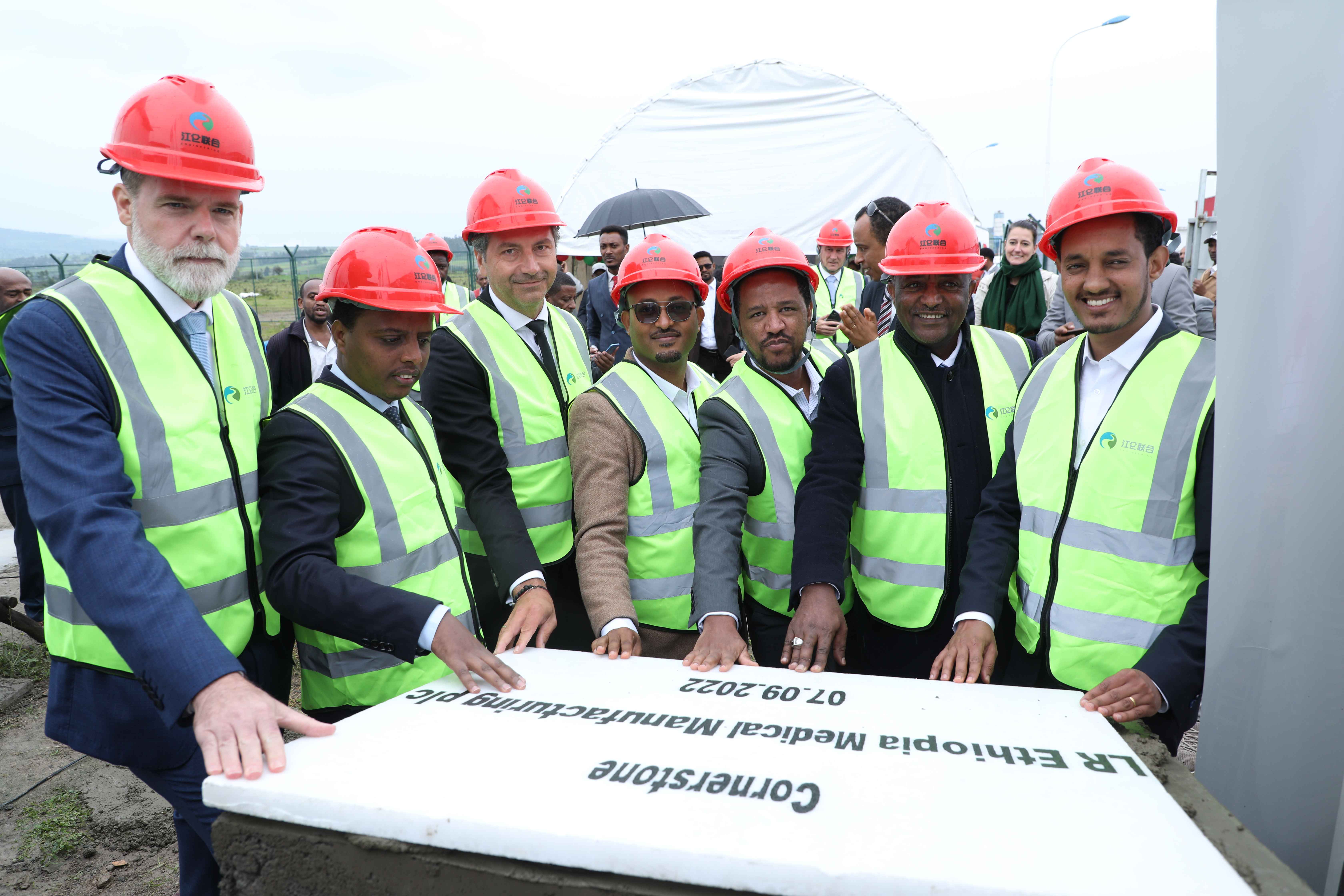 Corner stone was laid at Bole Lemi Industrial Park
Mr. Sandokan Debebe, CEO of IPDC, Mr. Daniel Teresa, Deputy Commissioner of EIC, and company officials laid the corner stone.
Industrial Parks Development Corporation CEO Mr. Sandokan Debebe, who spoke during the ceremony, conveyed his congratulatory message, and said that he is happy that the company intends to invest and create friendship with Ethiopia.
Mr. Sandokan, who reminded that the government is giving a big concern to the pharmaceutical sector in the 10-year strategic plan, said that this project is a great example of this.
The CEO assured that his corporation will provide uninterrupted support until the company completes construction and starts production.
Thomas Min, vice president of L&R Company, said that after much research and hard work, his company selected Ethiopia for investment, and he is very happy with it.
He confirmed that his company is fully committed to produce high-quality and quantities of medical supplies within a year for export as well as for the domestic and African markets.
L & R is a giant medical equipment manufacturer with long years of experience in the field and has 29 manufacturing facilities worldwide, with sales of over 758 million euros in 2021.
It is expected that the manufacturing facility to be built at Bole Limi Industrial Park will create employment opportunities for more than 500 citizens and install more than 200 machines to produce medical equipment.
This giant company, which has more than 130 product destinations around the world, is already planning to grow the company in the second phase, and the company has plans to sell its products to the European market and then to Ethiopia and African countries.