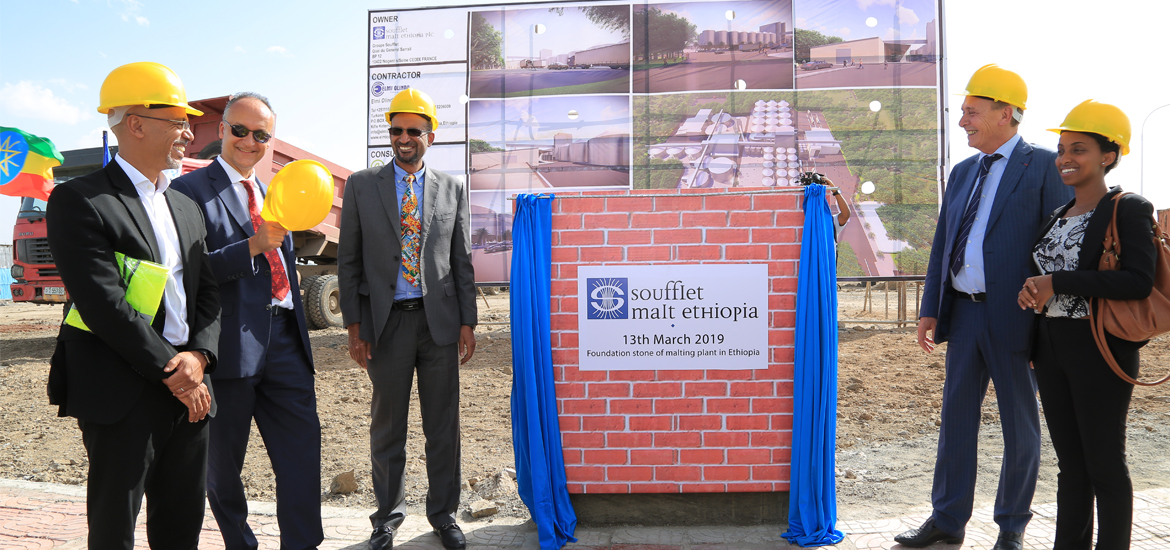 IFC injects EUR 20 million in Soufflet Ethiopia
The International Finance Corporation (IFC), a member of the World Bank Group, has financially backed Soufflet Malt Ethiopia – a subsidiary of the French-based Group Soufflet – with EUR 20 million to help expand the company's malt production and for its role involving some 40,000 smallholder farmers in the value chain.
The investment involves both IFC and the Global Agriculture and Food Security Program (GAFSP) to which IFC serves as the private sector window investing EUR 10 million each, to enhance the production capacity of Soufflet Malt.
Accordingly, the production target is expected to result in 110,000 metric tons of malt per year. In fact, last year, it was announced that the initial capacity was set at 60,000 tons per year. The major international player in the global malt market has agreed to join Ethiopia's malt industry.
It can be recalled that last year, investing for the first time in Sub-Saharan Africa, Soufflet had signed a land-lease agreement with Industrial Parks Development Corporation (IPDC) together with the Ethiopian Investment Commission (EIC) and the Agricultural Transformation Agency (ATA).
For the initial project, Soufflet was expected to invest USD 50 million and install the malting plant at the Bole Lemi-II Industrial Park, which was to be finalized and commissioned this year. However, it was a challenging task for the company to commence its project when the land was not yet provided by the government. What would make it more challenging, according to Soufflet, was the requirement to work with 40,000 smallholder farmers. Nevertheless, the company sees an opportunity in Ethiopia to produce some two million tons of barley per year.
Currently, 70 percent of malt is imported annually, leaving the beer industry short of supply. The malt maker will source its barely entirely from local farmers and 80 percent of the barley producers will be smallholder farmers.
It is to be recalled that Christophe Passepande, CEO of Soufflet Ethiopia said that "Ethiopia is the largest producer of barley in Africa. Two million tons of barley is produced."
Soufflet was expected to launch its first production this year and supply the starving beer factories. However, it was only in March that the company was able to lay the foundation to begin the groundwork.

Currently, Assela and Gondar, the only malt factories in the country, have started to source from local farmers. Aiming to expand barley and malt production in Ethiopia, ATA had designed a business plan to encourage malting companies around the world to come to Ethiopia, and Soufflet was convinced to come and invest.
Assela Malting Factory alone buys from 20,000 farmers and the likes of Diageo and Heineken source barley from local markets via farmers' cooperatives. The coming of Soufflet will help Ethiopia no longer depend on imported raw barley.
Groupe Soufflet is part of a family-owned group mostly engaged in barley, rice-wheat, and pulse business. It operates some 27 plants in Europe, Asia, and South America and Ethiopia will be joining 22 countries.
Back in 2017, the Belgian Boortmalt acquired a 15 hectares plot of land to install a USD 60 million malting plant in Debre Berhan Industrial Park, Amhara Regional State, which is in the making.