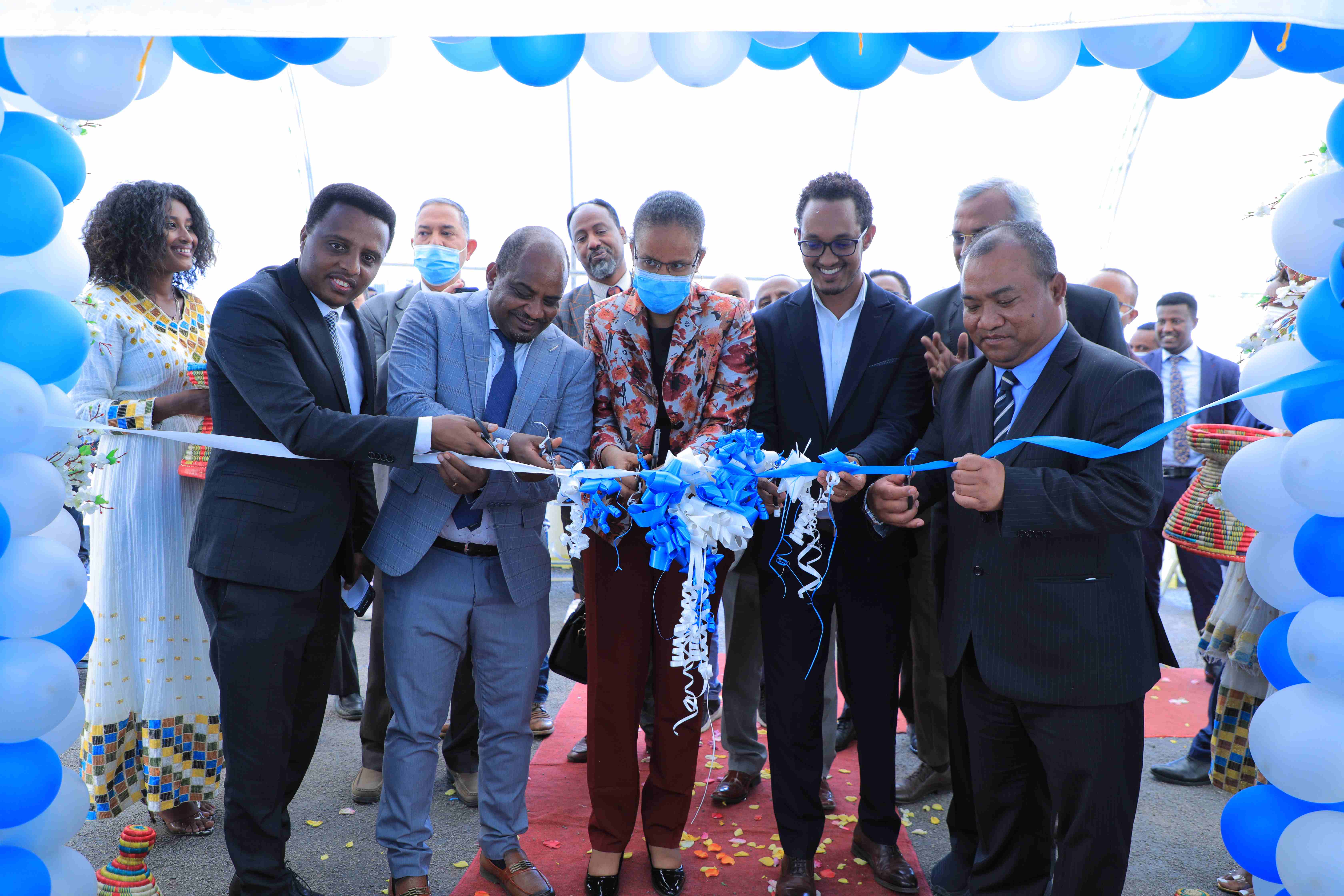 GLOCARE PHARMA MANUFACTURING P.L.C officially started manufacturing in Kilinto Industrial Park.
GLOCARE PHARMA MANUFACTURING P.L.C, an Indian firm with the ability to create 600 million pills and 7 million caps of medication, has officially begun manufacturing in Kilinto Industrial Park. Indian Ambassador to Ethiopia Sherry Robert Shetkintong, State Minister for Health Dr. Ayele Teshome, Industrial Parks Development Corporation Chief Executive Officer Sandokan Debebe, Federal Investment Commission Deputy Commissioner Daniel Teresa, and other dignitaries attended the event to officially launch the operation.
Dr. Ventakash, General Manager of Glocare Pharma Manufacturing p[.l.c General Manager, conveyed the welcome message and assured that the company will contribute to the supply of medicines to Ethiopia by producing world-class medicines and will be engaged in human resource development and knowledge transfer during the production process.
State Minister of Health, Dr. Ayele Teshome, who was also the guest of honor, conveyed a message of congratulations to the company and said the company will definitely contribute to the supply of medicines to Ethiopia.
The response of the Industrial Parks Development Corporation to the subject of Glocare and other Indian manufacturing businesses coming and producing in the industrial parks, according to Indian Ambassador to Ethiopia Shiri Robert Shetkintong. Other Indian firms are seeking to enter industrial parks and manufacture, according to the ambassador, who said that Ethiopia is a good area to invest.
Sandokan Debebe, CEO of Industrial Parks Development Corporation, on his part said the Ethiopian government and the corporation have been able to achieve such results by building the Kilinto Industrial Park for the pharmaceutical sector.
He added there are plenty of chances in industrial parks for Glocare Pharma and other interested foreign and local enterprises, and that the corporation will give the required assistance.
Glocaer Pharma Manufacturing p.l.c. is an Indian pharmaceutical firm that was created for $ 5 million and has a first-phase capacity of 600 million tablets and 7 million bottles of liquid medications per year.
The firm expects to deliver 80% of its products to Ethiopian customers and 20% to international customers.
Ethiopia imports more than 85% of its indigenous medication, which costs more than a billion dollars.