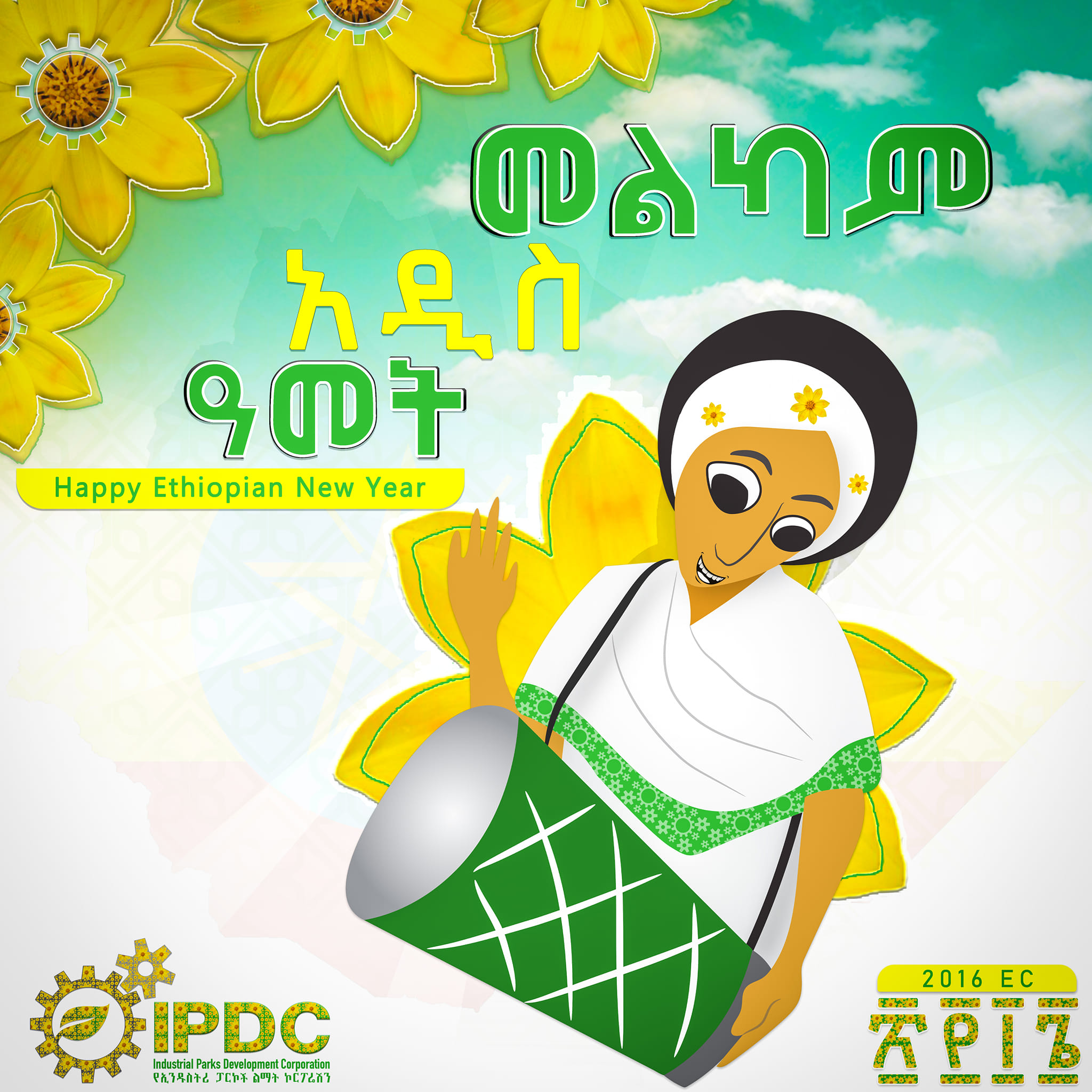 አዲስ አመት!
አዲስ ጅማሬ ...
አዲስ እሳቤ ...
አዲስ ጉልበት ...
አዲስ ከፍታ ...
አዳዲስ እድገት ... አዲስ አመት!
ኮርፖሬሽናችን ለመላው ኢትዮጵያውያን እና የኢትዮጵያ ወዳጆች መልካም አዲስ አመትን ይመኛል።
አዲሱ ዘመን የከፍታ፤ የፍቅር እና የአንድነት እንዲሆን ልባዊ ምኞቱን ይገልፃል።
መልካም አዲስ አመት!
2016
Jalqaba haaraa...
Yaada haaraa...
Humna haaraa...
Olka'iinsa haaraa...
Guddina haaraa Bara haaraa!
Korporeeshinni keenya lammiileen Itoophiyaa fi hiriyyoota Itoophiyaa hundaaf baga bara haaraa geessan jenna.
Bara haaraa dheerina. Fedhii garaadhaa jaalalaa fi tokkummaa akka qabu ibsa.
Baga bara haaraa geessan!
Bara 2016
A new beginning ...
Fresh idea ...
Thoughtful energy...
A bright future ...
New developments ... New Year!
Our corporation wishes all Ethiopians and friends of Ethiopia a happy new year.
IPDC expresses its sincere desire that the new year may be filled with love, unity and prosperity.
Happy New Year!
2016